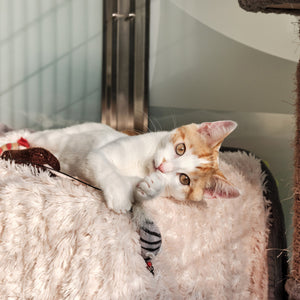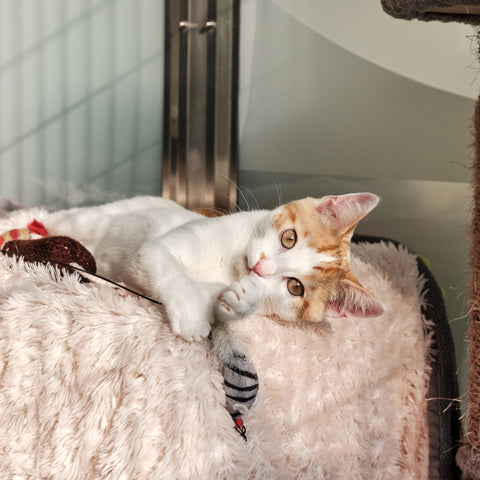 When you buy a virtual gift, you also help our dogs and cats get the vital treatment and comforts they need whilst they wait for their new homes.
Whether an entertaining toy, a scratching pole or a tasty snack, £5 could help us provide our cats with a virtual treat package that will help to brighten up their time with us whilst they wait for their forever home.

We treat all purchases of gifts for our animals as donations and will spend the money where the need is greatest, with toys to keep them active, treats to perk them up and it also helps us provide them with the best care possible.
Quantity must be 1 or more