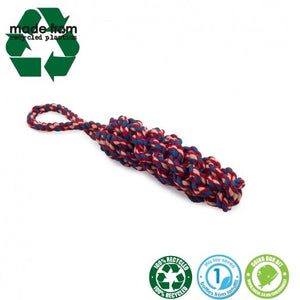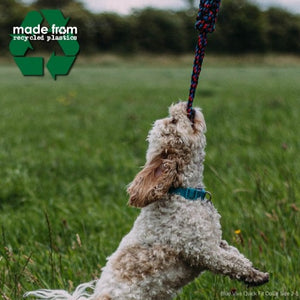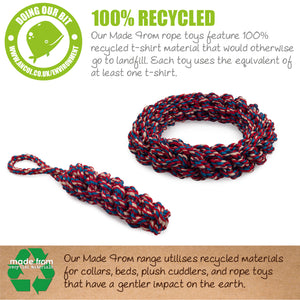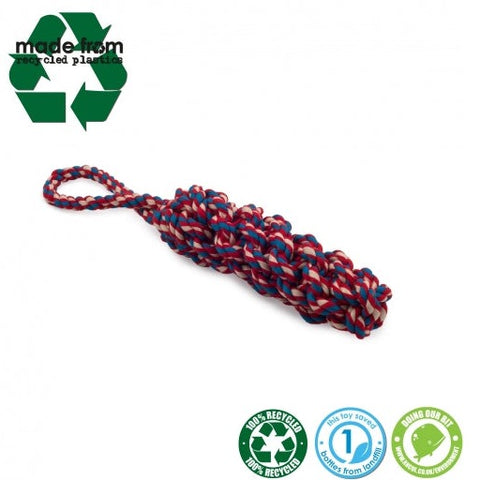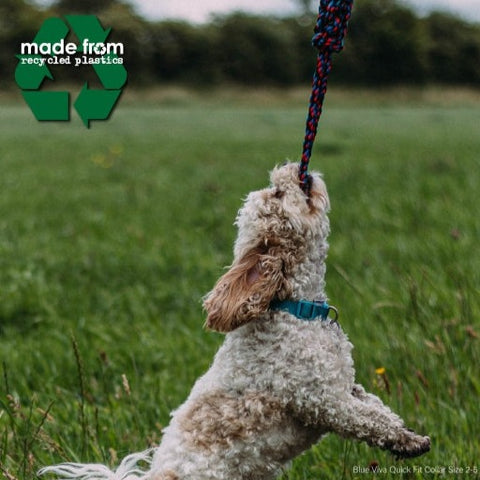 This toy is not only fun for your dog but it helped save 2-tee shirts from going to landfill. By purchasing this product, you are helping to turn 'waste' fabric into fun toys for dogs.
This toy can be machine washed like any tee-shirt at 30 degrees with other dark items.
When finished with this toy, it can be placed in your local textile recycling bin.
This toy measures 33cmx6cm

This toy is not indestructible, all play must be supervised. Replace toy once worn.
Quantity must be 1 or more