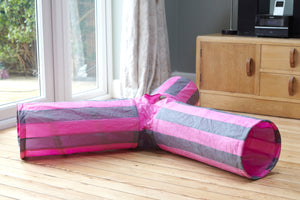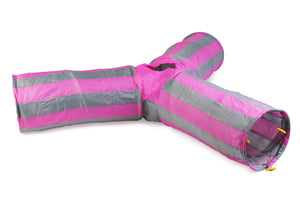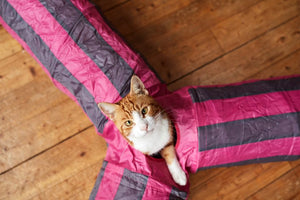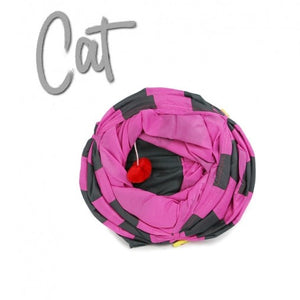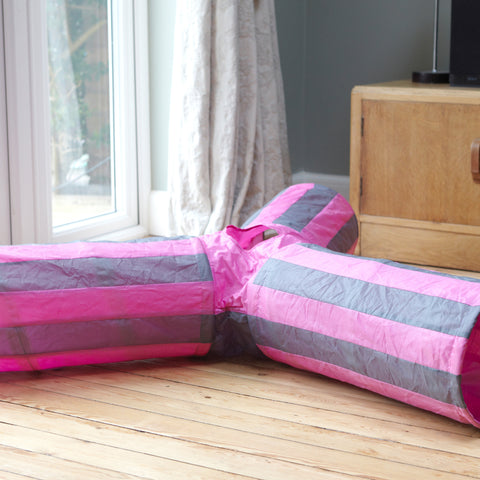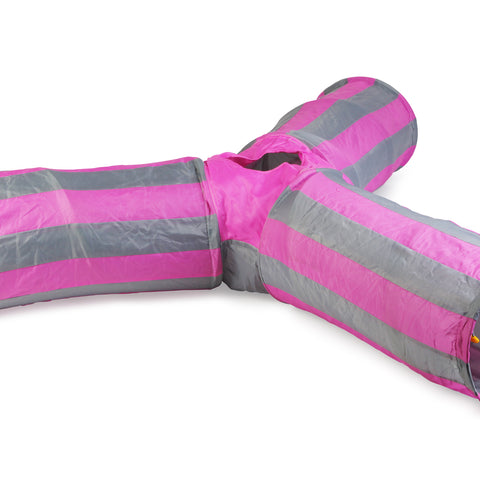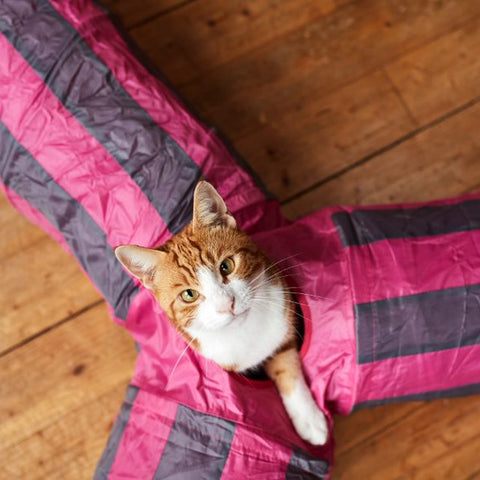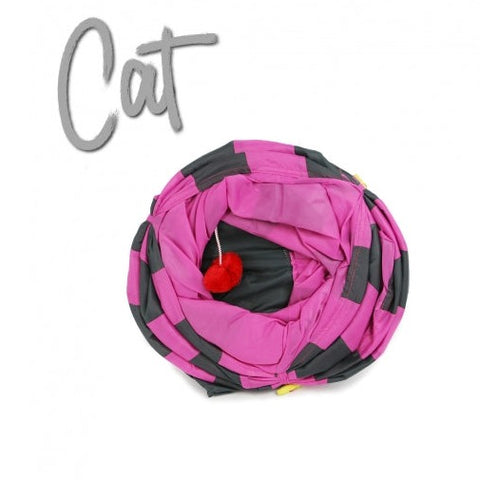 XLarge Cat Tunnel
The fantastic Y-shaped play tunnel has three tunnels to explore. The three tunnel entrances are great for your cat to exercise, play, hide, nap and run through. At the point where the tunnels meet there is a pop-up hole for your cat to jump out of. 

BATTERSEA RECOMMENDATIONS
"Tunnels are fantastic enrichment; kittens love the sound and the texture and will happily keep themselves entertained running around in the tunnel. Cats of all ages enjoy these too!"
Paige Havlin, Cattery (Team Lead)
Product Details
- Crinkle material that cats love to paw at
- Stripy grey and pink design
- Three tunnel entrances
- Pop-out hole in the centre
- Total tunnel length 180cm
- Folds conveniently flat for compact and simple storage
This toy is not indestructible, all play must be supervised. Replace toy once worn.
Quantity must be 1 or more