Comfort Dog Collar Orange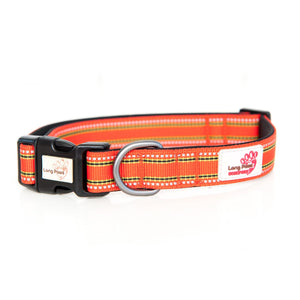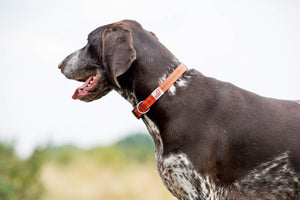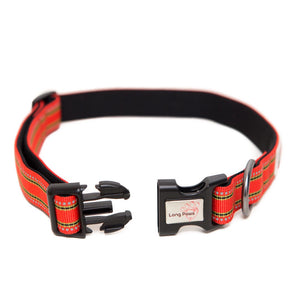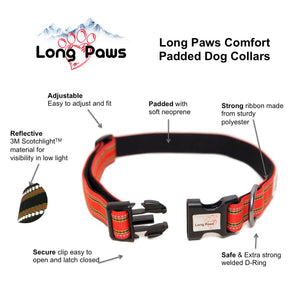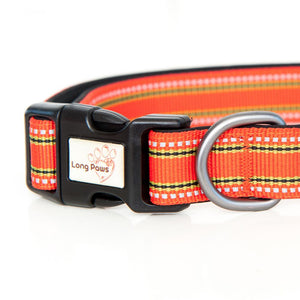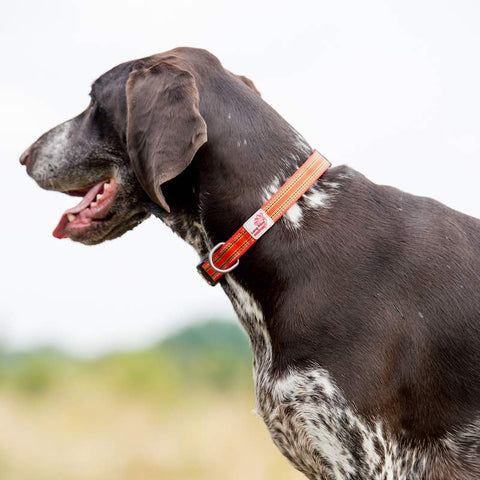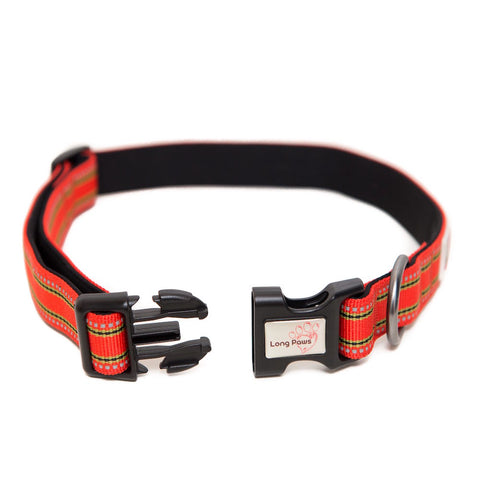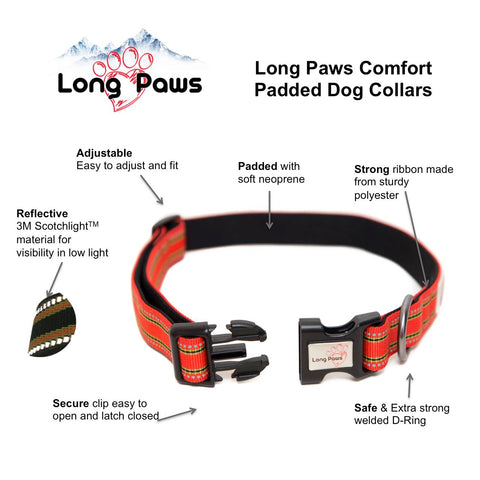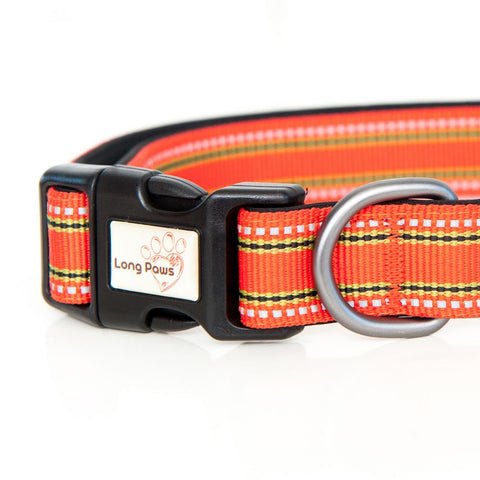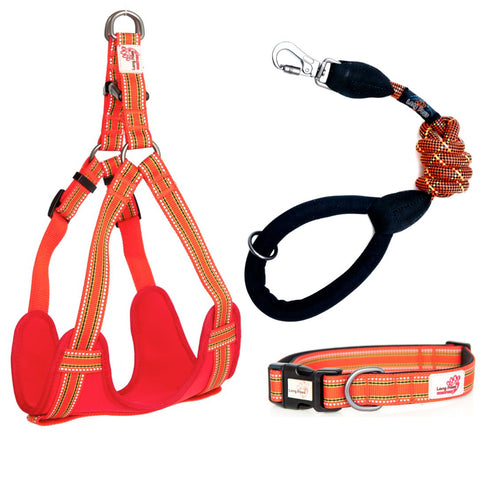 Comfort Dog Collar Orange
Comfort Collar Orange
The Comfort Collar is an extremely strong dog collar. It is padded with soft neoprene lining, making it more comfortable for your dog. It is easily adjustable and holds its position well. The padding is helpful for excited puppies, heavy pullers, and even light-hearted walkers. If your dog is an active walker or even an intensive puller, the shock absorbent padding helps ensure dogs don't get stressed or irritated, while pulling on the lead. The padding makes the Comfort Collar an ideal first collar for puppies, as it helps ensure their sensitive skin doesn't easily chafe.
​
The collar is brightly designed and includes two high quality 3M Scotchlite reflective strips, making sure your dog shines in car headlights. The clip fastens easily and securely, and the D-ring has been welded for strength, making sure even the strongest of pullers cannot do it any damage.
​
The Comfort Collar is an ideal all weather dog collar for dogs of all sizes and ages, and is the perfect outdoor accessory for adventurous dogs.

Product Features
- Reflective collar for low light visibility
- Fully adjustable collar neckline
- Soft neoprene lining for added comfort and skin protection.
- Strong Buckles and Welded corrosion-free D-ring
- Machine washable
- Quick drying
Product Specifications
- Materials: Polyester, Neoprene, Zinc Alloy, PVC
Available sizes
- XS - 23-29cm / 9-11.5in (width 1.5 cm / 0.6 in) - dogs up to 5kg
- S - 28-42cm / 11-16in (width 1.5 cm / 0.6 in) - dogs up to 17kg
- M - 34-52cm / 14-19in (width 2.0 cm / 0.8 in) - dogs up to 32kg
- L - 42-62cm / 15.5-23 in (width 2.5 cm / 1 in) - dogs up to 41 kg
Quantity must be 1 or more