Comfort Dog Harness Green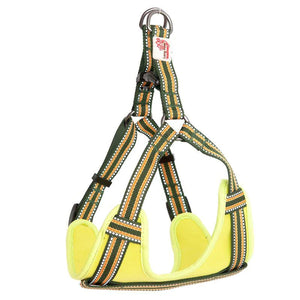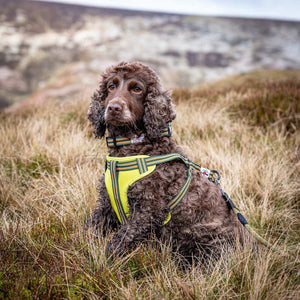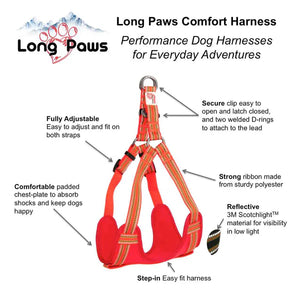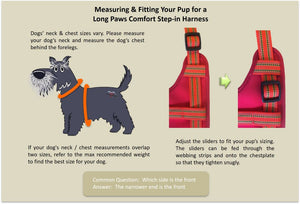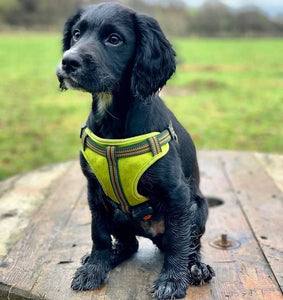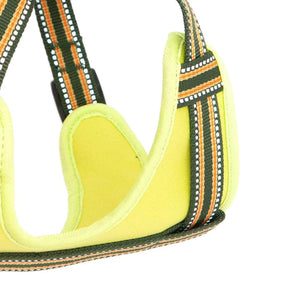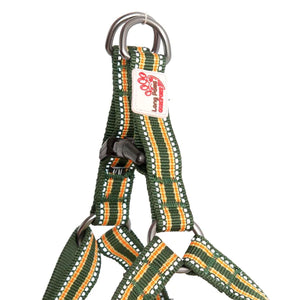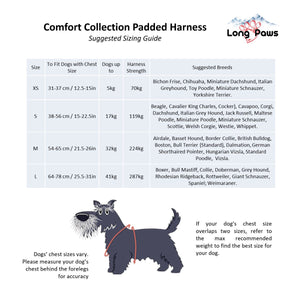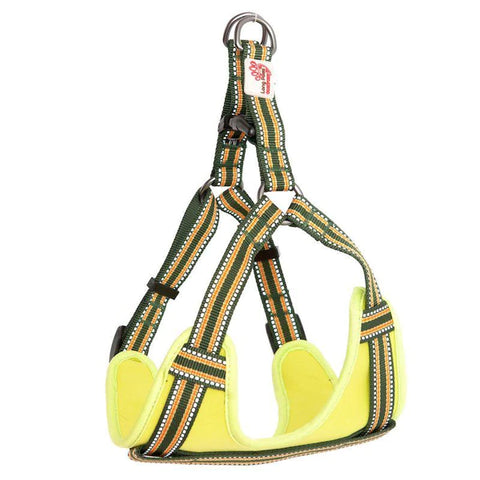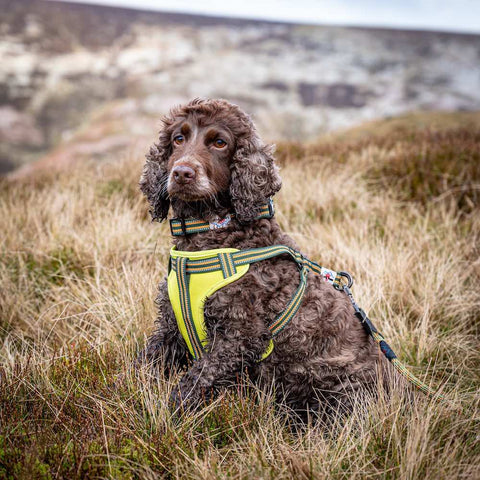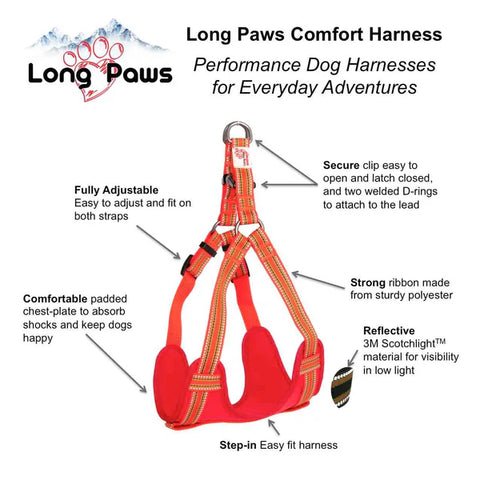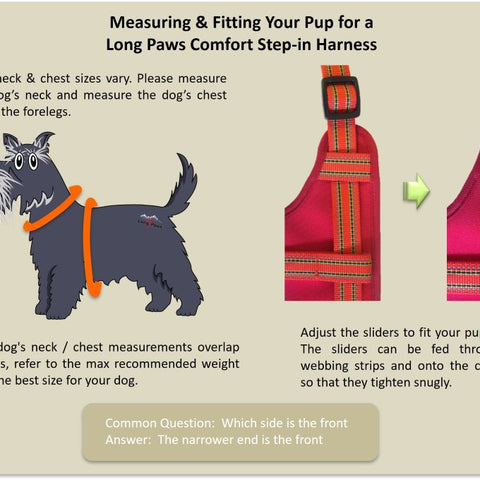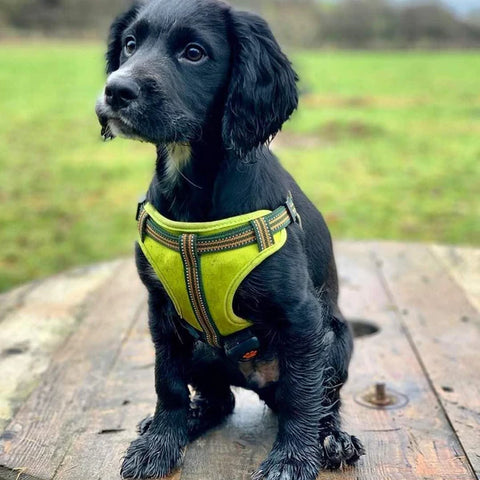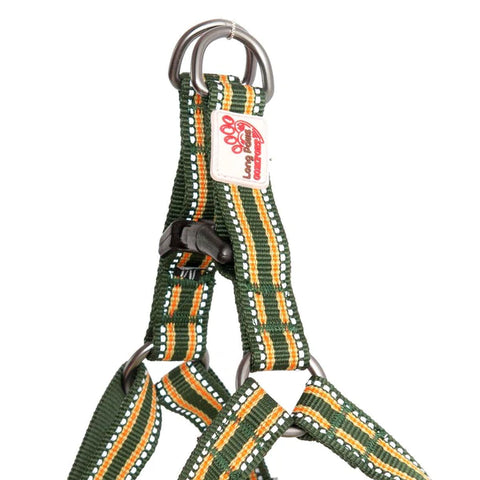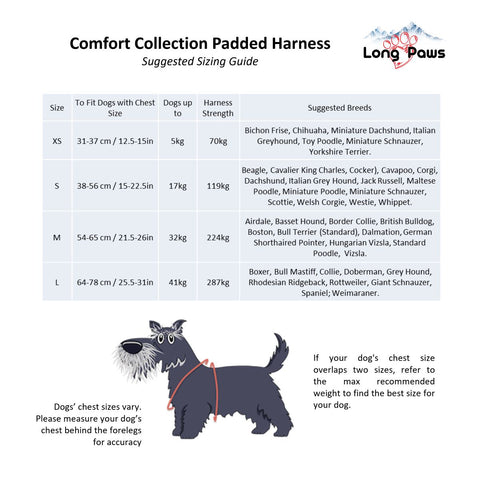 Comfort Dog Harness Green
Comfort Step-in Dog Harness Green
The Comfort Harness has a padded chest-plate that makes the harness pleasant for dogs to wear, and helps prevent skin irritation. The chest-plate spreads the weight across the chest avoiding unnecessary stress, and also helps prevent chafing. The padding has the extra benefit of helping to absorb shocks from strong pullers, and further diffuse any pressure.

As a step-in harness, the Comfort Harness is easily fitted by stepping your dog's paws through the straps, and securing the one clip, all without having to squeeze anything over your dog's head. The straps are fully adjustable at both the neck and chest end, meaning the harness can be adjusted to fit your dog as snugly as possible.
​
The harness is made from a woven webbing and padded neoprene, and is machine washable. The harness is available in bright colours with high quality 3M Scotchlite reflective strips, making sure your dog shines in car headlights. The harness is ideal for both daily use and longer excursions. Available in 4 fully adjustable sizes, the Comfort Collection has been manufactured to the highest safety standards and combines great quality with luxurious comfort.


Product Features
- Step-in easy-fit Harness
- Reflective harness for visibility in low light
- Fully adjustable at both the chest and neck
- Soft neoprene chest-plate for added comfort and skin protection
- Strong Buckles and double welded D rings
- Convenient top lead attachment
- One quick-snap clip for ease of use 
- Machine washable
Product Specifications
- Materials: Polyester, Neoprene, Zinc Alloy, PVC
Available sizes
To Fit Dogs with Chest Size:

- XS - 31-37 cm / 12.5-15in - dogs up to 5kg
- S - 38-56 cm / 15-22.5in - dogs up to 17kg
- M - 54-65 cm / 21.5-26in - dogs up to 32kg
- L - 64-78 cm / 25.5-31in - dogs up to 41 kg
Quantity must be 1 or more