Comfort Rope Dog Lead Green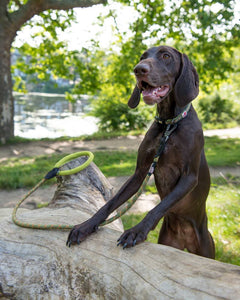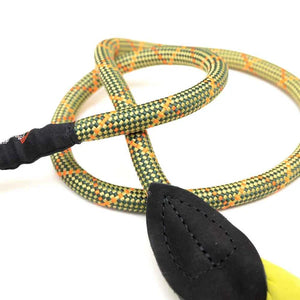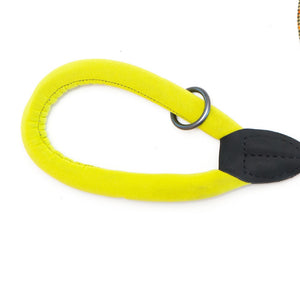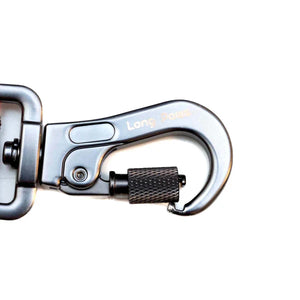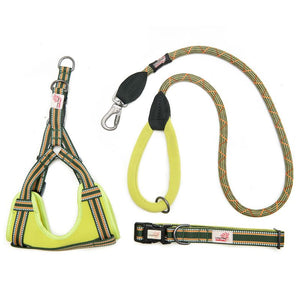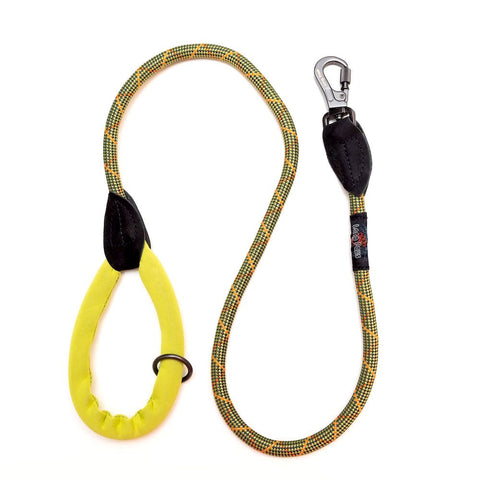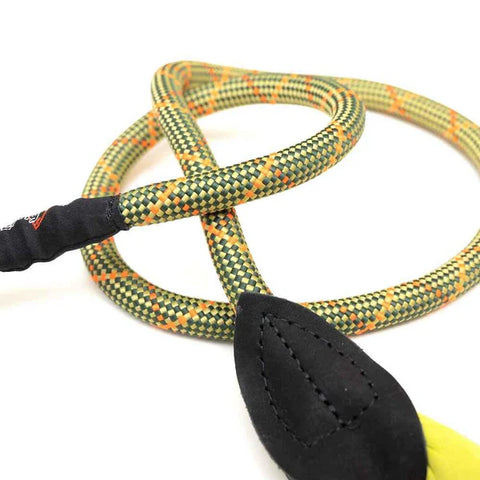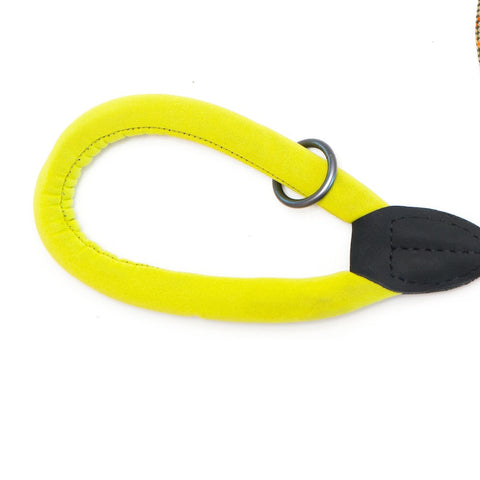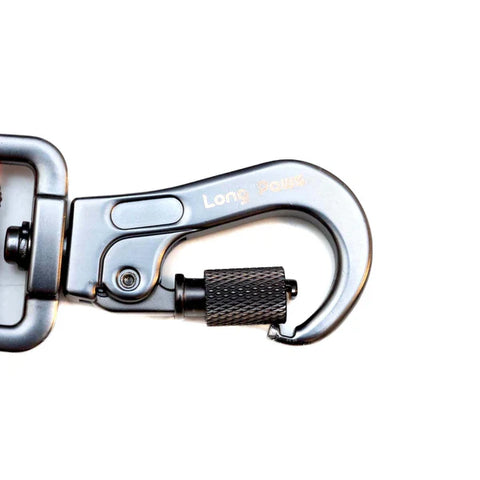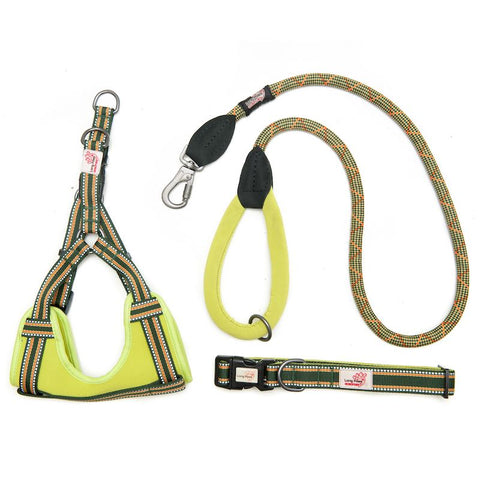 Comfort Rope Dog Lead Green
Comfort Rope Lead Green 120cm / 48in 
The Comfort Lead has been designed to offer the best outdoor experience for you and your dog. The lead is both extremely comfortable and incredibly secure. It's strong enough to handle the largest of dogs and comfy enough to ensure your adventures are always enjoyable.
The lead is made using strong and flexible rope, with soft padding over the handles, and a new locking clip. The leash handles have been lined with soft padded neoprene, which prevents rope burn from tugging dogs, and makes them more comfortable and substantial to hold. The rope has a little bounce, which saves your shoulders and arms from strong launchers. The padding also helps prevent chafing from heavy pulling.

The lead has an extra secure screw-lock Karabiner style clip. The clip is easy to attach to the collar or harness and keeps your dog safely secured. The clip also rotates preventing the lead from twisting.

The extra O-ring on the handle, allowing you to close the lead and wear it over your shoulder while your dog is off the lead. You can also attach poo bags or other accessories to the O-ring. 

Product Features
- An extremely strong woven rope leash
- Comfortable padded handle prevents rope burn
- Secure Screw Lock clip to prevent runaways
- Swivel action to avoid leash twisting
- Shock absorbent rope with a little bounce to save shoulders from heavy pullers
- O-Ring on the handle for attaching accessories or for making the lead into a loop
- Matching collars and harnesses available
Product Specifications
- 120cm / 48in in length (including handle and clip)
- 1.2cm rope thickness
- Up to 190kg Tensile Strength
- Materials: Polyester, Neoprene, Zinc Alloy
Quantity must be 1 or more