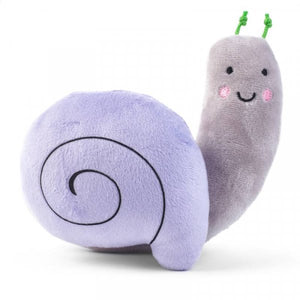 Snail Plush Squeaky Dog Toy
The Snail Plush toy is soft for snuggles and super fun for your dog to play with. The toy contains a squeaker to help stimulate their senses and improve sensory play, keeping boredom at bay. Their new garden buddie!
Product Features
- Squeaky plush dog toy
- Relieves boredom and provides stimulation
- Improve sensory play experience
- Approximate toy size 6 x 14 x 16 cm
This toy is not indestructible, all play must be supervised. Replace toy once worn.
Quantity must be 1 or more