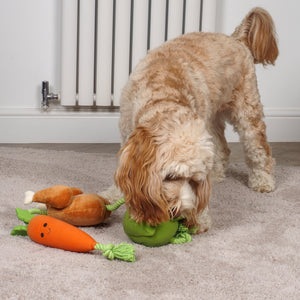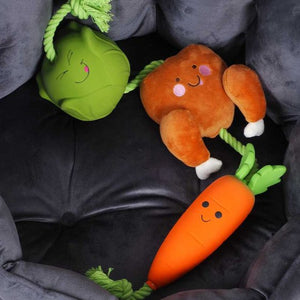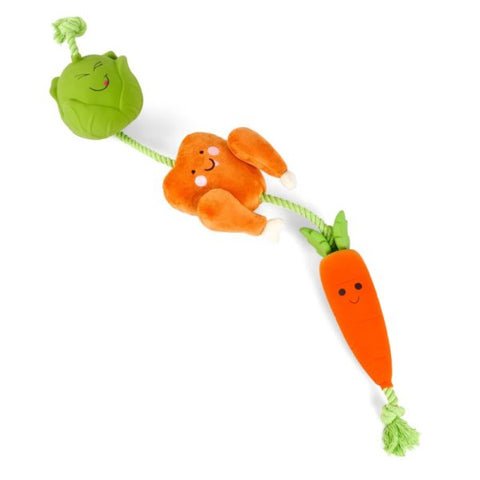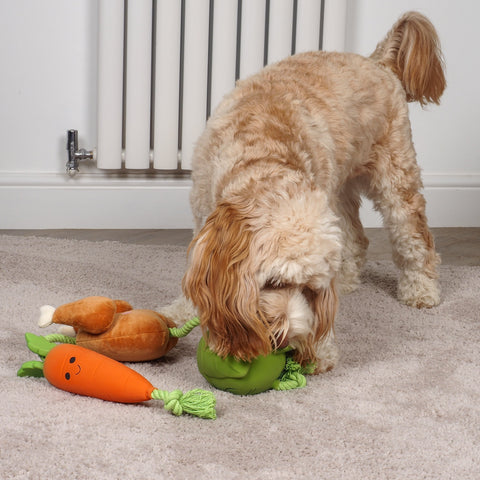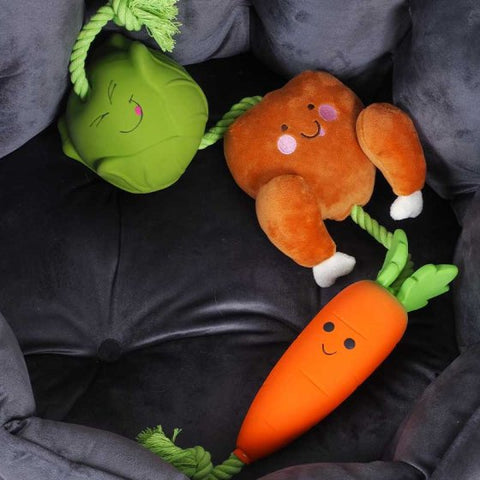 Tugga Roast Dinner Dog Toy
Don't argue over Sunday dinner, instead treat your dog to our sturdy tug toy featuring squeaky toys embedded on a tough 70cm rope. Featuring a plush roast chicken and rubberised sprout and carrot, your dog will love this treat.
Product Details
- Tough rope tug toy embedded with toys
- Recommended for larger dogs
- Size: 70 x 15 x 12cm
This toy is not indestructible, all play must be supervised. Replace toy once worn.
Quantity must be 1 or more