Nina Ottosson Puzzle & Play Buggin Out Cat Feeder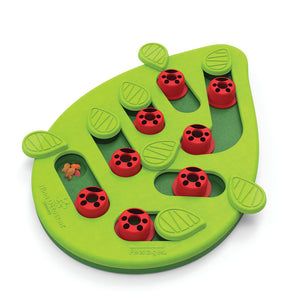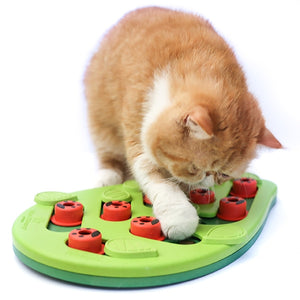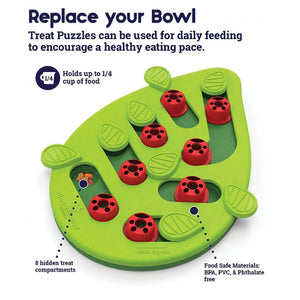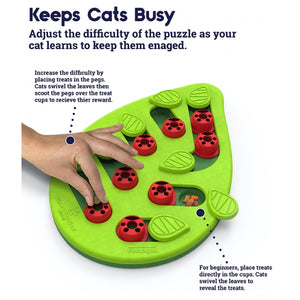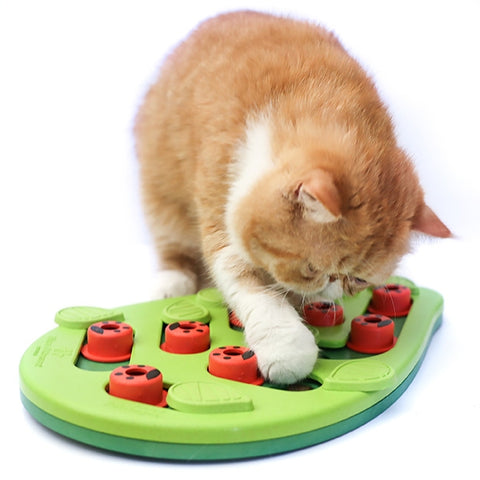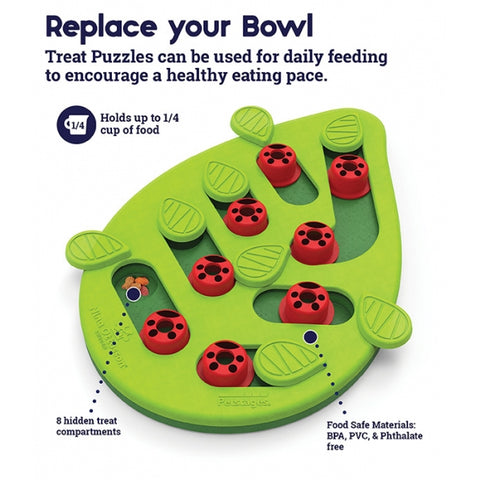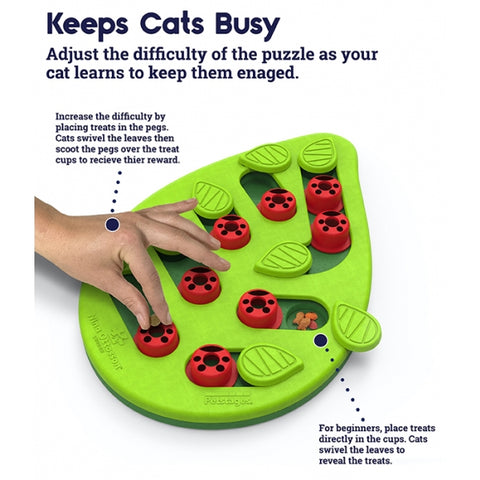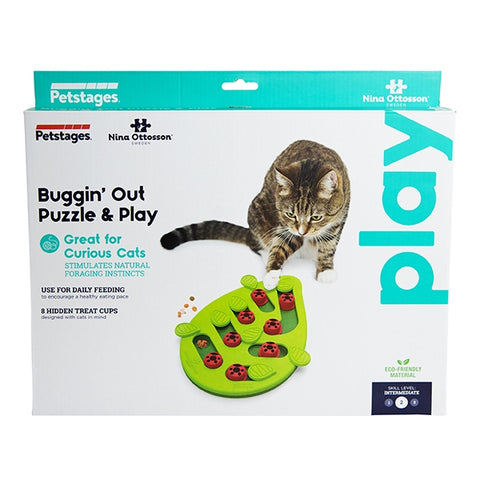 Nina Ottosson Puzzle & Play Buggin Out Cat Feeder
Nina Ottosson Puzzle & Play Buggin Out Cat Feeder
Curious cats will love the challenge of the Buggin' Out Puzzle & Play by Nina Ottosson. Cats bat at the pegs and swivel the leaves to uncover the hidden treat compartments. Adjust the difficulty of the puzzle to make it easier for beginners or more challenging for smarty cats. 

To encourage your cat's natural hunting instincts you can place treat puzzles in different places each day. Try hiding treat puzzles in different rooms, behind the sofa or behind a door. Cats usually play and eat when they want, not when you want. By "hiding" treat puzzles in different places, cats can play and hunt whenever they want.
Let the games begin!
BATTERSEA RECOMMENDATIONS
"We use slow and puzzle feeders regularly in the Battersea Cattery to help add enrichment and slow down our fastest eaters. These feeders are designed to engage your cat's brain and are a great source of enrichment. The raised spikes or interesting shapes make eating that bit more challenging, and so these can be beneficial for cats trying to lose weight, or for aiding digestion in cats that wolf their food down. Puzzle feeders with adjustable difficulty levels also help to keep things interesting for your cat."

Grace Oliver - Cattery Team Leader
PRODUCT DETAILS
- BPA, PVC & PHTHALATE FREE: Made with food-safe materials that you can trust with your cat
- NO REMOVABLE PARTS: for safer play and easy cleaning; never worry about losing play pieces!
- ECO-FRIENDLY MATERIAL: Made with a composite material, which is a mix of wood and plastic - strong, durable, easy to clean, and more gentle on the planet
- EASY TO CLEAN: To wash, simply remove all treats/kibble and hand wash with warm soapy water, rinse clean and dry
- Size: 35 x 4,5 x 29 cm / 13,78 x 1,77 x 11,42 in
CAUTION: ALWAYS supervise your cat when using a game or puzzle of any kind. Do not let your cat chew on the game or pieces. Inspect regularly for damage and remove and replace if broken, or if parts become separated, as serious injury may result. Intended for cats only. Keep out of reach of children. Once emptied of treats or kibble, the game should be stored until next supervised use.
Quantity must be 1 or more