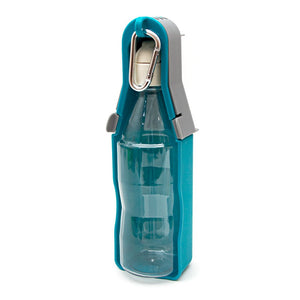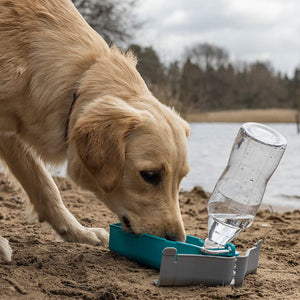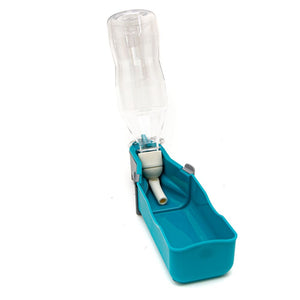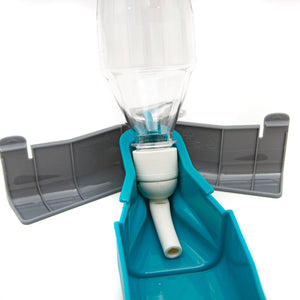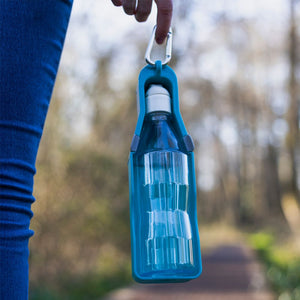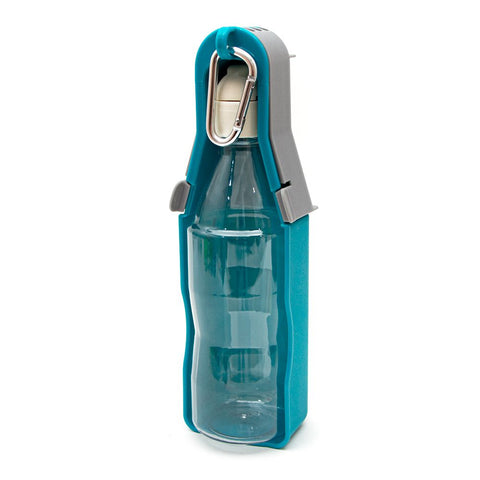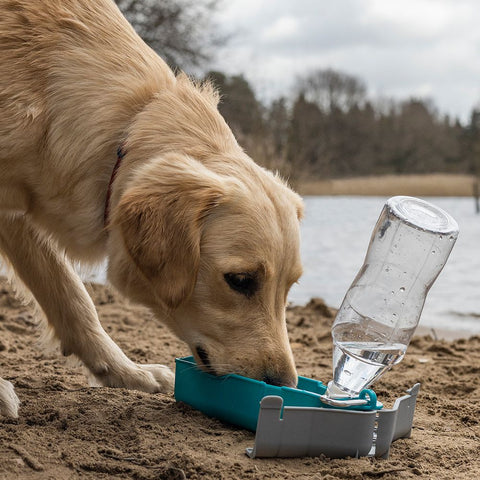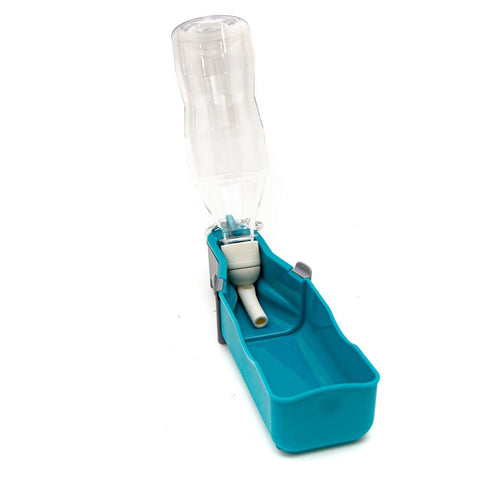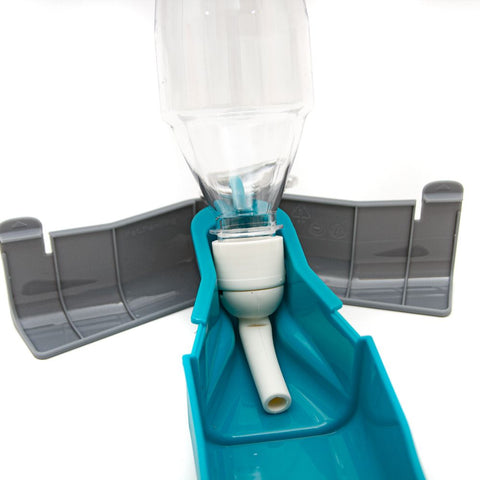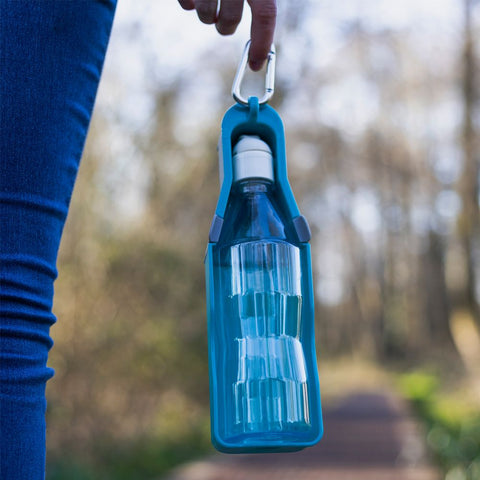 Travel Water Bottle with Stand
This water bottle is a bottle and bowl in one with the ability to be freestanding with 2 handy stands. This bottle is ideal for the car and walks and has been designed to avoid leaks and spills. 
Ideal for keeping pets hydrated whilst out, the Easi-Pour will also connect to most 28mm bottle tops, allowing the re-use of old bottles. Simply screw the scoop to a 28mm bottle top, fold the Easi-Pour over the top of the bottle to create the bowl, and remove the rubber bung and pour the water in to the bowl. After use, simply replace the bung and fold the Easi-Pour back over the bottle.
 Although very strong, this product is not indestructible. All pets should be fully supervised at all times when using the bottle and should never be left alone with the item. Inspect the product regularly for any damages and discard and replace when signs of damage appear.
BATTERSEA RECOMMENDATIONS
"In warmer weather we recommend that all dog lovers keep a portable dog water bottle/bowl to help quench their furry companion's thirst. This, alongside some of our handy cool mat's help keep dogs cool indoors and on any emergency journeys.
Remember to keep your four-legged friends out of direct sunlight and don't risk a walk if it's too warm outside, especially for brachycephalic (flat faced) dogs!"

Emma Spring – Registered Veterinary Nurse

Product Features
- Travel drinker with two fold out support
- Can be self standing for freestanding use
- Ideal for on the go hydrating & feeding
- Easi-Pour will also connect to most 28mm bottle tops
Quantity must be 1 or more