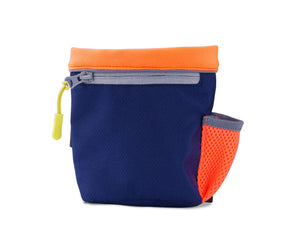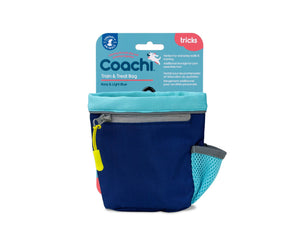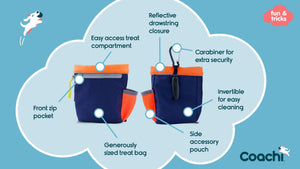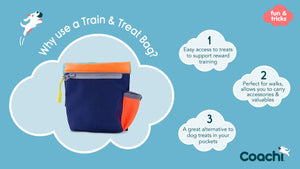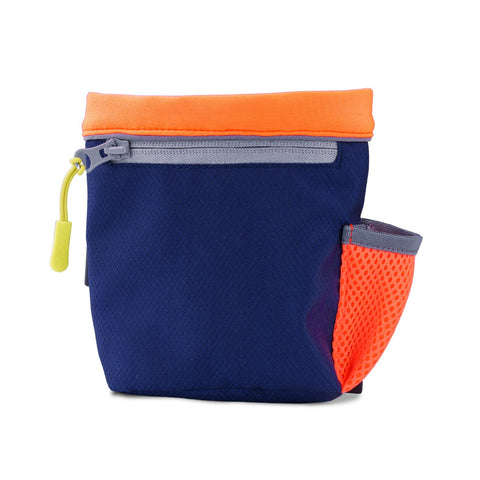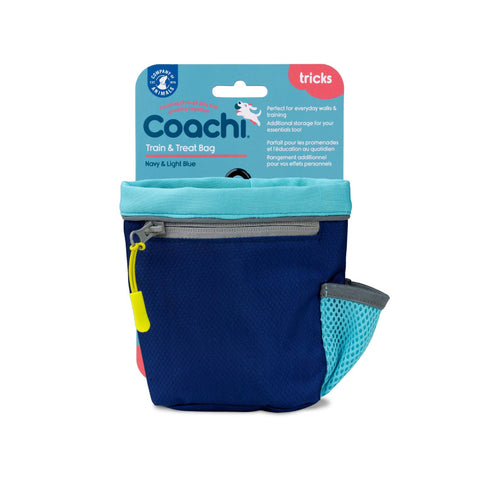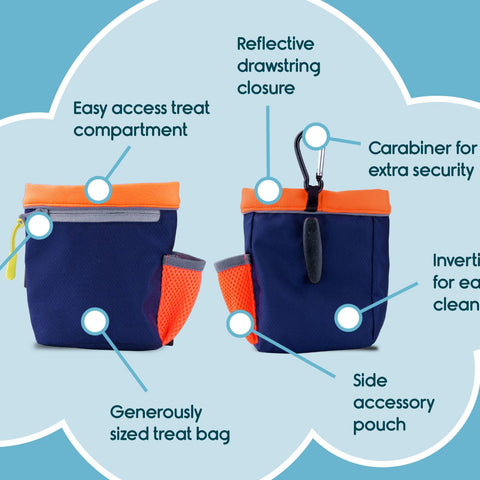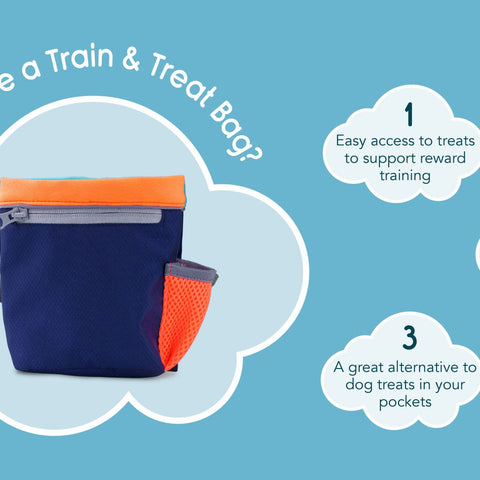 Premium Train & Treat Bag for Dogs
This generously sized dog treat bag has an easy access treat compartment to keep those tasty treats to hand and an invertible liner for simple, easy cleaning. The Train & Treat bag is great for all puppy and dog training, the soft neoprene top and contrasting colours, makes it super stylish too!
BATTERSEA RECOMMENDATIONS
"At Battersea we find that using treat pouches makes it so easy to reinforce our positive reinforcement training methods. They're great for having a tasty snack handy to reward the dog quickly while in training. You may see us walking around with these onsite, don't be shy to ask our suggestions for the best timing and treats for your pooch!"

Dan Carter – Dog Rehoming and Customer Services Team Leader

Product Features
- Handy, stylish and durable treat bag
- Ideal for treats and poo bags etc
- Has a secure carabiner and separate belt clip for easy and optional attachment
- Easy draw string closure
- Also contains a side pocket and zip pocket
- Measurements 15x15cm
Quantity must be 1 or more